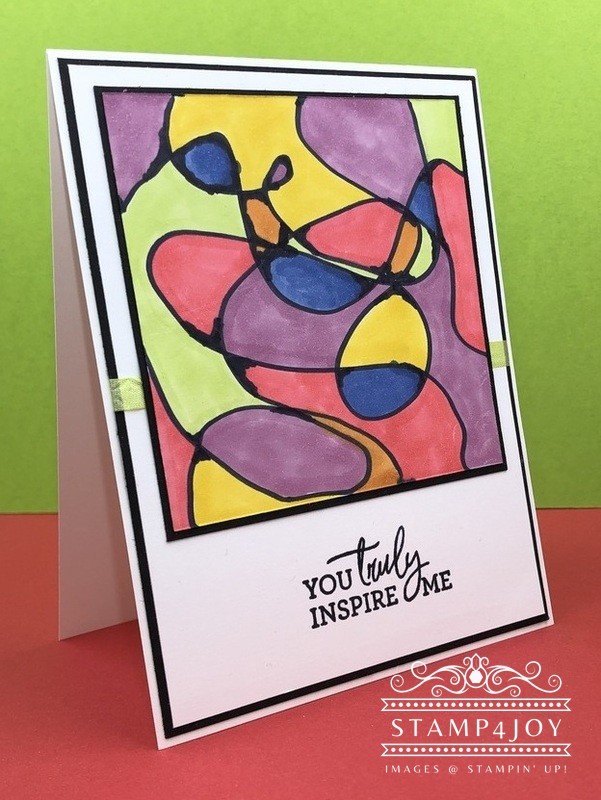 This abstract card idea started with some random artwork I made months ago and then set aside.  I was playing around in the beginning and it's not my best work, but I still like the randomness of the card.
I honestly can't remember what colors of Stampin' Blends I used to color it in.  I wanted to dye the Crinkled Seam Binding Ribbon to match, so I grabbed my Granny Apple Light Blend from the combo pack to shade it.  I think it matches perfectly.  Good guess!
I think the card sentiment from the Beauty of Friendship  stamp set works great here, too.  A little layering to "frame" it, and I'm done!
Maybe you don't want to make an abstract card.  How about trying some love greeting cards?