Create a beautiful card to share your birthday wishes for your sister, a coworker, or a special teacher.
I think I should have used a darker color on the leaves, but otherwise I'm happy with how it turned out.  What do you think?
Oh, and here's a good card making tip:  Strategically place your card sentiment over a mistake that you made or an image that didn't come out just perfect.  😉  
I can't say enough about the Embossing Additions Tool Kit.  Just weeks before it was released I was wishing for it.  We used to have something similar years ago, but it really was just too large.  This one is perfect and has everything you need!  I keep my Basic Embossing Powders stored in it, too, along with my Paper Snips and Bone Folder.  You may want to consider picking one up for yourself.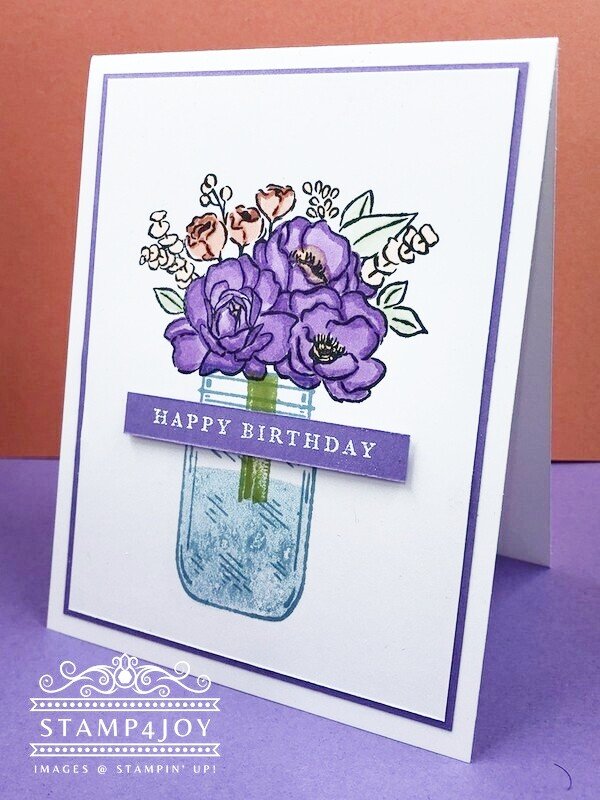 Check out this darling handmade shaker card idea which uses some of the same products used on our featured card.
You'll find the products that I used for this birthday wishes card idea below: