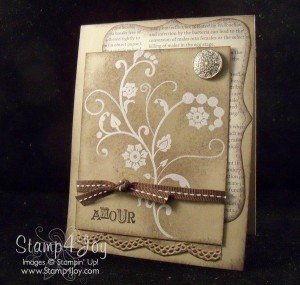 Why wait for an excuse to create and share your love greeting cards?  Who wouldn't like to receive a card that tells them how much you care… anytime of the year?
Although not in traditional colors for your homemade Valentine ideas, this card would work for that, too.
And remember, you can always click on the pictures for a closer view.
Supplies Used:
My mid-month newsletter will be going out in a few days.