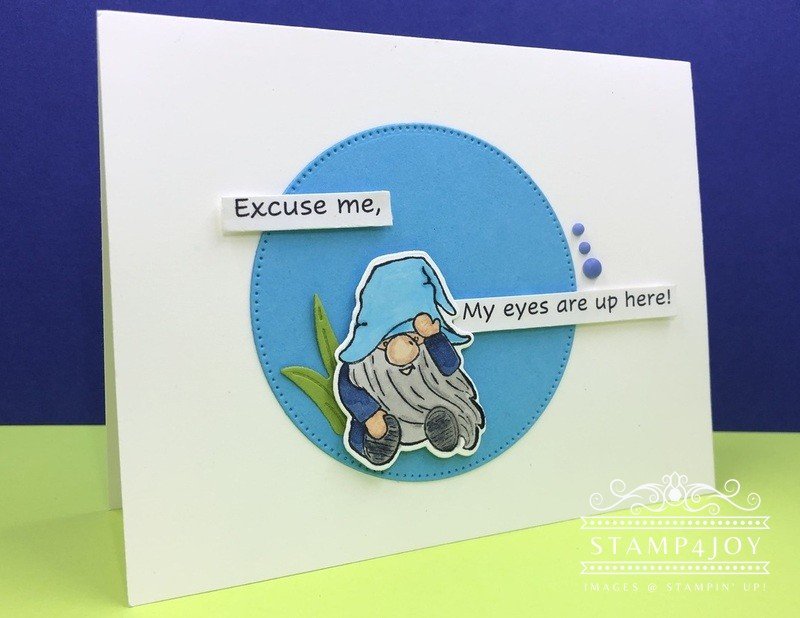 Today is World Beard Day and so I came up with what I think is a cute handmade card idea for the occasion.  Do you get it?  
My Kindest Gnomes stamp set was full of bearded gents I could use.  The Gnomes Dies actually have various parts to make a larger beard and hat. etc. but I decided to keep it small and just use the one to cut out this little guy.  You can save 10% by picking up both of these in the Kindest Gnomes Bundle.
Below are the products I used to create this card:
For more World Beard Day stamps, you'll find a few bearded gnomes in this cute set.  I used them for a Christmas card idea for kids that I think they'll love.