I made this card for a friend as my first Manic Monday Challenge entry.  What do you think?
What is the Manic Monday Challenge?
Manic Monday began early in the COVID shutdowns a couple of years ago.  I thought it would be a fun way for us to share our love of stamping with each other while we were huddled in our homes with our gallons of Purell and bleach. 
I originally did the Manic Monday Challenge for just a month.  You can see the projects here:
I've decided I'd bring it back on Mondays during 2023.  No contests, just supporting and encouraging each other in our passion. 
The Stampin' Up! catalogs are an awesome tool for jump-starting your creativity!  Each week I will post a picture of one of the projects from a current catalog and make a similar project. 
Today's card idea comes from the project featured on Page 161 of the Annual Catalog, in the upper left corner, and shown to the right. 
I think todays project makes a beautiful friendship card, don't you?  We've been wanting to get together for a while now.  I can't wait to send it to her.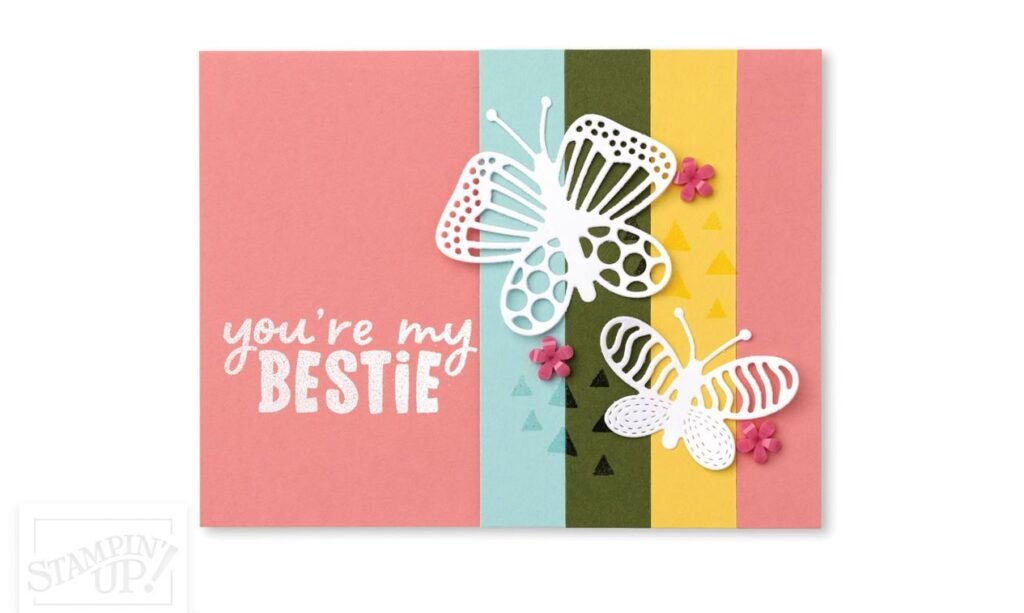 If you'd like to join in and share your beautiful creations you can post them in the Comments section under the related post on my Facebook Page HERE for everyone to enjoy.  Please don't be shy!
Products used to create this card for a friend are show below: