Here's another Manic Monday Lockdown Challenge for you.
What is the Manic Monday Lockdown Challenge?
I'll give you an image of a project from one of the Stampin' Up! catalogs, along with a similar project I made using supplies that I have on hand.
You will have until the following Sunday night to come up with your own version of the project using the supplies YOU have on hand. It doesn't have to be exact, but just use the sample as a starting point.
Submit a photo of your creation in the Comments section on my Facebook page before Sunday night using THIS LINK.
I will assign each submission a number, and the following Monday I will do a random drawing for the winner, who will a small sampling of craft supplies from me.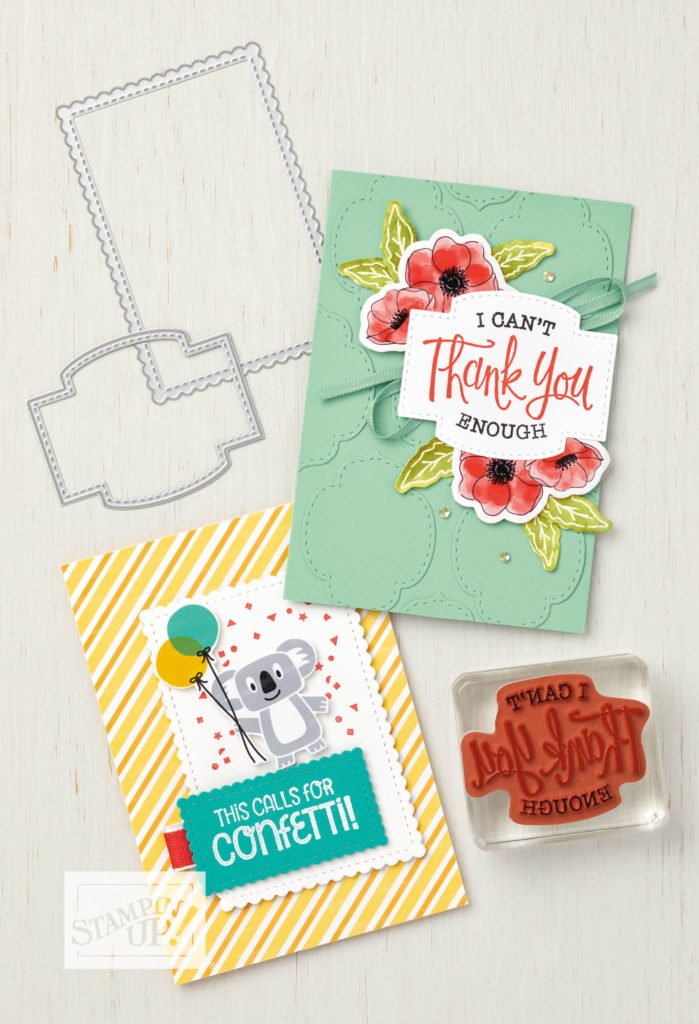 I'm planning to do this each week through April. Everyone can play — and you can enter as many times as you'd like! — but I can only select a winner from those currently residing in the U.S. No demonstrators, please.
During the current COVID-19 pandemic I think this handmade card would surely brighten someone's day. Don't you?
I started off with the handmade card design featured on Page 20 of the January-June 2020 Mini Catalog. You can see it in the bottom left of the photo on the right.
I again was drawn to the beautiful patterns in the Peaceful Poppies Designer Series Paper collection. I wanted something cheery, and they add a lot of bright and bold color to the card.
Manic Monday Lockdown Challenge – Week 2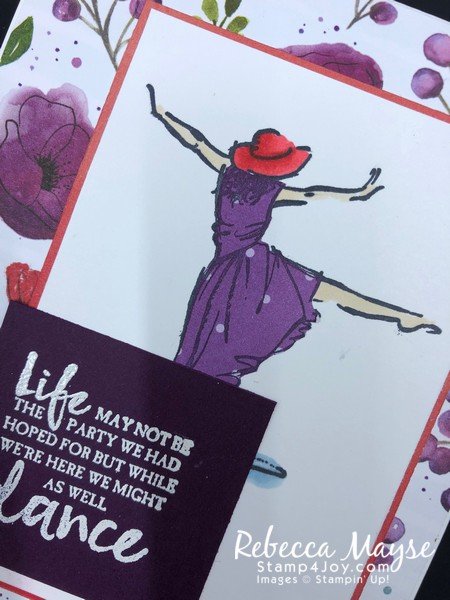 The stamp set I used was Beautiful You, with the perfect sentiment for the times we're going through right now. I embossed it onto a small piece of Blackberry Bliss card in white.
I stamped the woman on the polka dot pattern and then cut out just the dress to glue over the stamped image I stamped on Whisper White. An easy way to add a design to her dress! The rest of the image was colored using my Stampin' Blends.
I didn't really have ribbon in a color I wanted, so I just used my Poppy Parade Stampin' Blends to color the Silver Metallic Edge Ribbon I had in my stash. It's so easy to do, and dries almost instantly. Plus I really love that extra little sparkle along the edges.
Yes, this week starts another Manic Monday Lockdown Challenge. If you'd like to participate, and maybe win some free Stampin' Up! products, grab your favorite designer paper collection and a stamp set (or two) and make your own handmade card using this layout.
You can check out last week's lockdown challenge HERE.