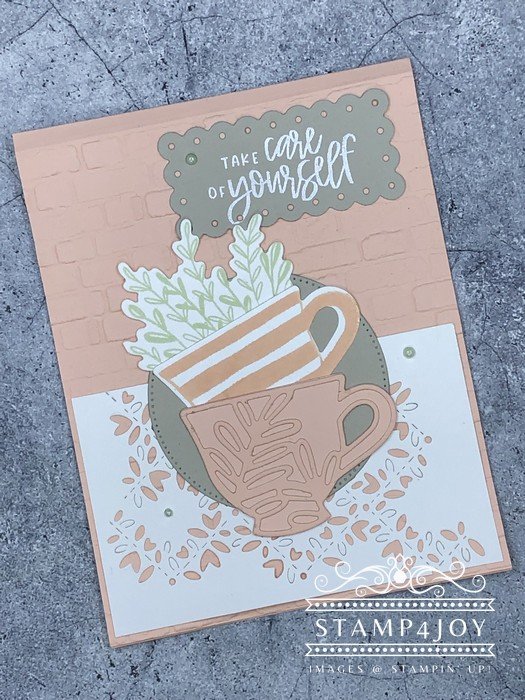 This take care card is a good reminder you can send to your friends and loved ones for them to be good to themselves.  We all could use this advice from time to time, don't you think?
I decided on a soft, subtle color palette for this card project to keep the mood tranquil:  Petal Pink, Sahara Sand, and Soft Sea Foam.
I started off with a general idea in my head of what I wanted the card design to look like.  However, I didn't realize until after it was completed how many
different die sets I had actually used on it.  I always seemed to need "just one more."  LOL!
At the end I used my Soft Sea Foam Dark Stampin' Blend to color a few pearl jewels and then placed them on the card.
All the products used on this take care card are shown below: