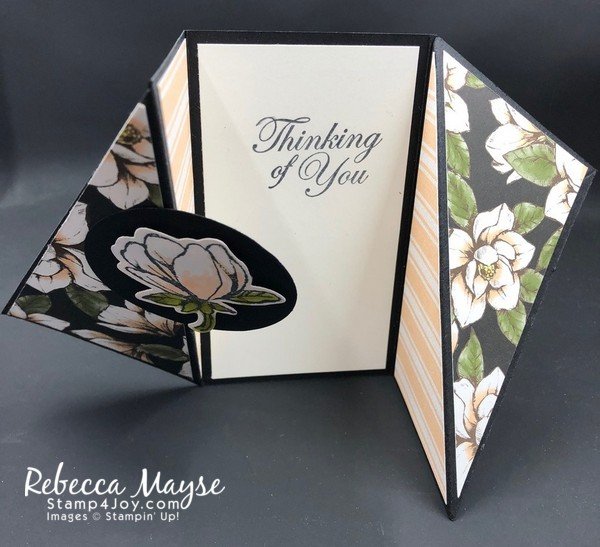 You can get directions for fancy folds for card making and much more when you sign up for my free newsletter. The instructions to make a twisted gate fold card will be featured in April's newsletter going out tomorrow. Don't miss it! You can sign up HERE.
I thought that for the month of April we would focus on using the supplies we already have on hand. In that spirit I modified the instructions from my newsletter for this special card. I used different papers and colors (from the Magnolia Lane Suite), and even a different size circle punch. It's a completely different look from the project in the newsletter, but I believe it's still beautiful! And I'm sure there are many people who would appreciate receiving a "Thinking of You" card at this time.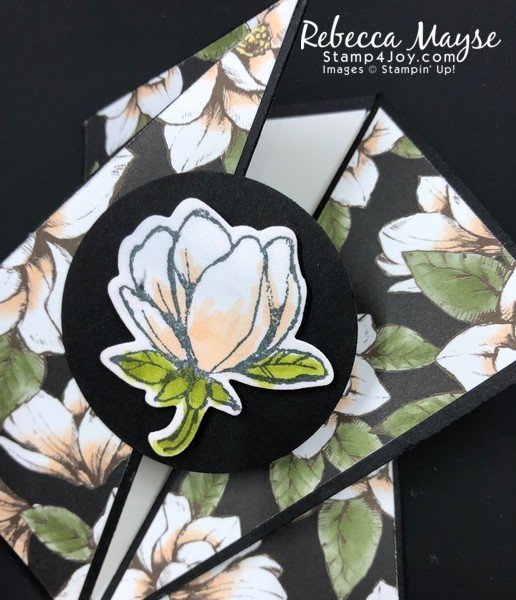 Why not join me this month and use the supplies you have on hand to create your own version of a twisted gate fold card. Let's see your beautiful fancy folds for card making projects! Upload a photo of your twisted gate fold creation on my Facebook page at this link. Be sure to Like my page while you're there. And please go ahead and say where you're from if you'd like. I'd love to hear from you!
Be sure and check my blog and Facebook Page often to see other handmade card projects we'll be making this month using supplies we already have on hand. 🙂
For more inspiration, here's a handmade floral thank you card using the Magnolia Suite.
And don't forget, if you DO need supplies, today is the last day of Sale-A-Bration!