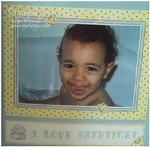 Have you ever thought about starting an internet home based business?
Why not bring extra income into the home while doing something you love?  Why not work a job you love around your family and other commitments, a job that's flexible and can expand and grow and will fit your schedule?  There are so many online business ideas, you could even completely work from home online if you want.
Read my own Stampin' Up! story HERE.
Contact me

for more info about whether Stampin' Up! is a good fit for you!