Have you ever thought about starting a small craft business at home?
Today is National Face Your Fears Day.  What's one of your fears?  A common one is public speaking, and I certainly fall into that camp!
Some people are nervous about starting a home-based business with Stampin' Up! because they think they have to hold workshops in stranger's homes and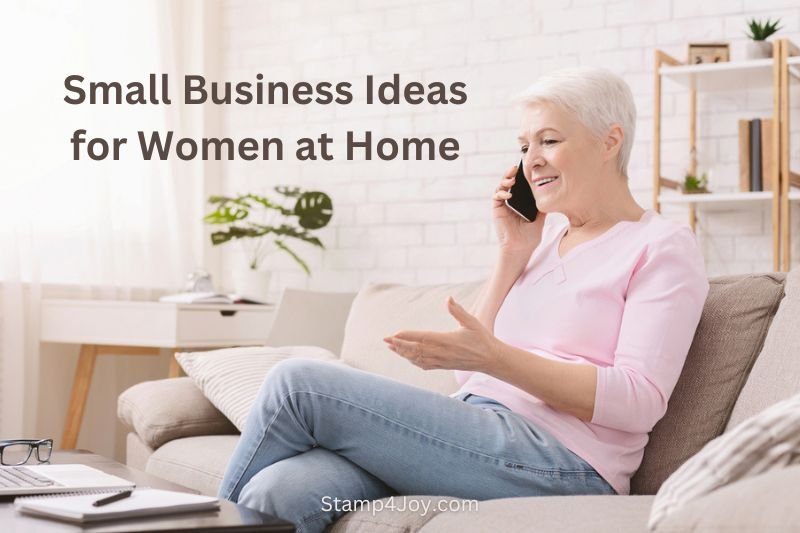 speak in front of a lot of people.  Truthfully, that was something I would get nervous about until they became repeat customers and I got to know them better.  Then it was always a lot of fun!  I faced my fears and did it anyway and have met some of the nicest people over the years through my Stampin' Up! business.  And who couldn't use more friends?  🙂
I think Stampin' Up! is the perfect home-based usiness for women because it lets you be creative (or learn to be) while making supplemental income and meeting some delightful and entertaining people.
Other Ways You Can Run Your Craft Business
If you just can't get past the speaking in front of strangers part, you could always conduct your business completely online by selling online classes, tutorials, etc.  Or you could make and sell finished product online or at craft fairs or to businesses (think Christmas cards).  Or you could sign up just to get the products you're going to order anyway at a discount — 20% or more off!
I'll be honest, running a home business sometimes is hard!  But it's mostly a blast and so rewarding, and I wouldn't trade it for anything.  If you'd like you can read more about my Stampin' Up! journey.
During October Stampin' Up! is offering an additional $30 of extra FREE product in your customizable Starter Kit, up to $155 total, for just $99 plus tax.  So if you've been thinking about starting your own arts and crafts business, now would be a great time.
Drop me a note with a good time to call and I can answer any questions you may have about starting a small craft business at home.
If you're ready, you can Join The Fun Here.