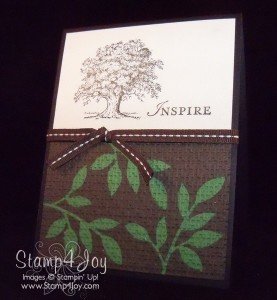 Here's the last project for the March Cardmaking Techniques Boutique.  Using rubber stamping and embossing in colors suitable even for a man… isn't it awesome?
Next month begins the second quarter of the Stamp4Joy Techniques Boutique.  I didn't realize how long it would take to make up the kits, so the price will be going up slightly.  However, if you pre-order the entire 2nd quarter classes before March 31st you can still get them at the old price.
NOTE:  These will not be mailed until after the June class.  If you'd like to receive the projects monthly you'll need to order them individually as they become available.
Reserve yours now!