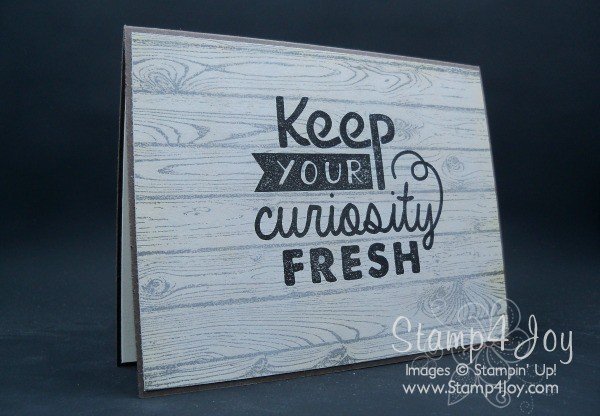 A while ago I went on a spree of making faux wooden sign cards.  Here's one I designed using the Adventure Awaits stamp set.
This group of greeting card sentiments is perfect because of the large, bold images. They're awesome all by
themselves!  I can see them being used for any celebration:  a handmade retirement card, a homemade graduation card, etc.
Of course, the Hardwood stamp was used to create the wooden sign background.
Here's a look at the complete stamp set, which you can find on my Retired Rubber Stamps Sale page.