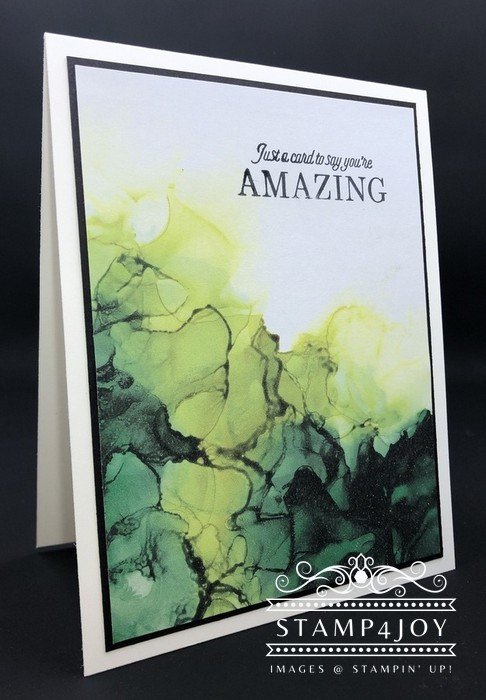 With the Expressions in Ink Specialty Designer Series Paper you can come up with some easy handmade greeting card ideas in minutes. The beautiful abstract artistic papers lend themselves to creating beautifully simple cards with very little stamping. It's perfect when you need to make a card in a hurry!
Here I stamped the card sentiment from the Special Moments Sale-A-Bration stamp set in black ink. It has an extraordinary 21 stamps! That's really something for a set you can get for FREE! While you might find a couple sentiments that you might see in any number of sets, such as "Happy Birthday," you'll find some that are a bit more unusual. How about "Hey, boo"?
Check out all the stamps included in the photo on the right.
You still have a few more weeks to select this stamp set for free with an order of $100 or more.
I mounted the designer paper on some black cardstock to accent the back in the watercolor design and to frame it. If you wanted to you could make this card even quicker (and for less money) if you just mounted it directly onto a card base and cut out the middle layer.
For more easy handmade greeting card ideas check out this quick and easy birthday card.