I admit, when I came up with this week's sketch challenge at i Love Card Sketches, I was a little worried that I wouldn't be able to come up with a card I liked.
Then I remembered a card I'd designed in my head a few months ago.  And believe it or not,  I managed to create a birthday card that actually turned out like I'd envisioned in my head.  How often does that happen?!?  I love it when cards come together like that!
Of course, I used the Hardwood Background stamp with Early Espresso ink on Crumb Cake card stock to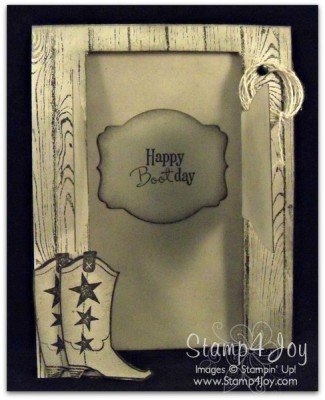 create the wood.
I did the same thing on some scrap Crumb Cake card stock that I then cut out with the Deco Labels framelits to create the saloon doors.  So cool!  I scored along the outside edges of the doors and folded them so the doors would swing out and open to show the greeting inside.
Both the boots and the greeting came from Bootiful Occasions, a perfect pairing for the theme of this custom birthday card.  Of course, just change out the greeting for any occasion.
All the edges were sponged with Early Espresso ink to create that worn, weathered look.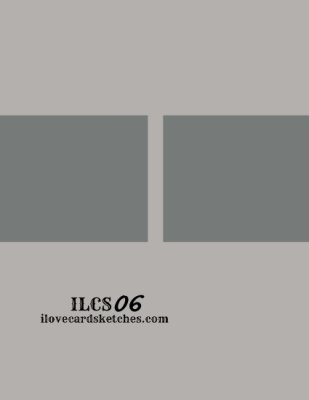 Then I made a lasso of some Linen Thread and attached it to the side of the doors with a Neutral Candy Dot "nail."
As I said, this card started with this week's card sketch at i Love Card Sketches.  Come on over and show us what you can create with it!