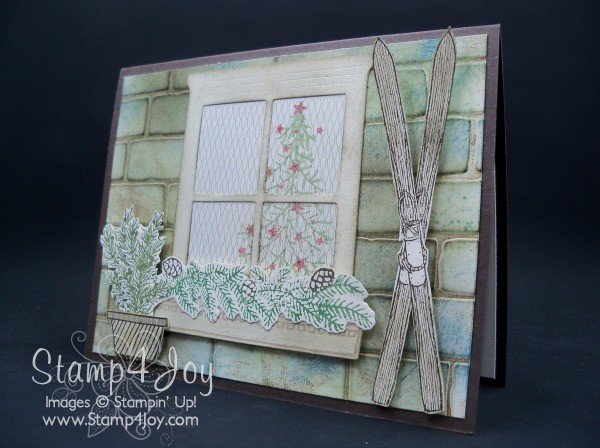 Welcome back to Christmas Card Sunday, where each week I share different holiday card ideas so we're not frantically rubber stamping Christmas cards at the last minute. Thanks for stopping by.
Today's Christmas card making idea combines some retired with some current Stampin' Up! catalog sets and accessories.  Do you recognize them?
First, let's talk about that brick wall.  Love it!  Do you have the Brick Wall Embossing Folder yet?  If not, why???  You can make the most deliciously interesting backgrounds for your handmade cards.
The window is from the Hearth & Home Thinlits.  The rest of the stamps came from the retired sets To You and Yours Too and Winter Wishes, both of which you can find on my Retired Rubber Stamps page.
Check out some other projects using these sets below.  Just click on the photo for a closer look.
I hope you'll find these holiday card ideas inspiring.   Feel free to share them on all your social media spots. Have a great week!