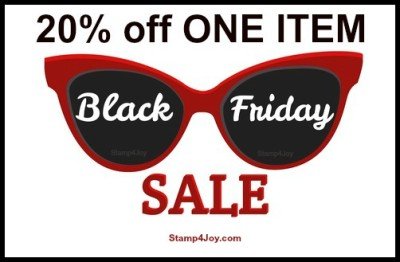 Announcing my Black Friday Special!
Beginning today through Cyber Monday at 6 p.m. PST you can take 20% off one item from any current Stampin' Up! catalog.
Please note, this sale is from me and not Stampin' Up! so you'll need to Contact Me to take advantage of this discount.  (Cannot be combined with other offers from Rebecca Mayse.)
And don't forget, Stampin' Up! is having their ONLINE EXTRAVAGANZA, too, which means more savings!  Check out what it's all about HERE.