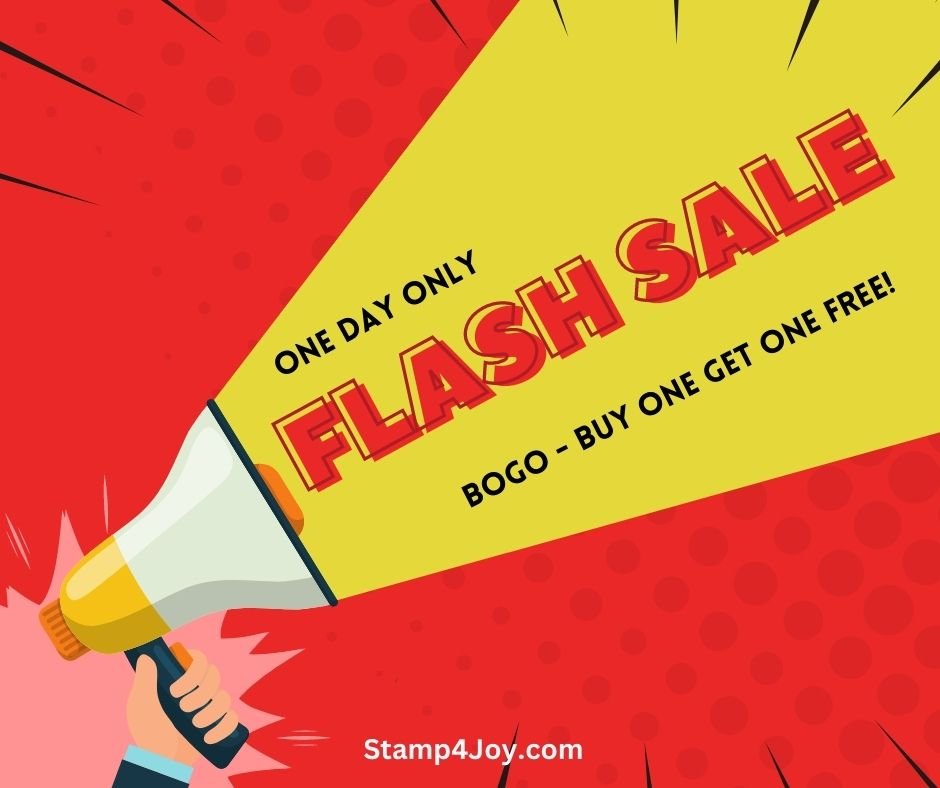 Stamp your way to savings with my one-day BOGO Flash Sale on retired stamps and dies.
Are you a fan of paper crafting? Do you love creating unique and personalized cards, scrapbooks, and other handmade projects? If so, you won't want to miss this sale!
For one day only I'm offering a buy-one-get-one-free deal on my retired stamps & dies.  Add some new designs to your collection while saving money at the same time!
Retired stamps and dies are designs that have been discontinued and are no longer being produced. But just because they're retired doesn't mean they're no longer useful or valuable. In fact, many paper crafters love using retired stamps and dies to create one-of-a-kind projects that stand out from the crowd while saving money, too!
During my flash sale you'll have the chance to snag some retired stamps and dies at incredible prices!  And with the buy-one-get-one-free offer you can mix and match designs and products to create the perfect combination for your next project.  Buy one item and get another one of  lesser value FOR FREE!  And there's no limit!
But don't wait too long to shop – this flash sale is only available for one day.  Whether you're a seasoned paper crafter or just starting out, this one-day sale is the perfect opportunity to stock up on some new supplies to you and get creative. So what are you waiting for? Start browsing and get ready to stamp your way to savings and create something beautiful.
See what's available on my Retired Rubber Stamps page.