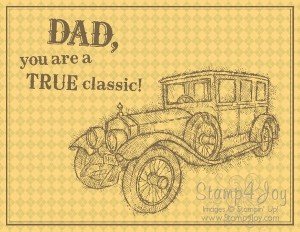 Do you need some quick Fathers Day card ideas?  Here's one all laid out for you, ready to print out.  You can add more embellishments, stamps, text, etc., but I think it's perfect just the way it is.  Now that's easy!
I used the Classic Dad Digital Card Making Template (129873).  It takes just a minute to download and you're ready to go!
Learn how you can create and print greeting cards at home!
Don't have My Digital Studio?
Try My Digital Studio Express for free for 30 days. 
Download it through me and I will send you a month of free video tutorials.