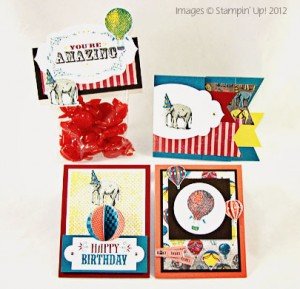 Bright colors, whimsical designs, fancy folds, and 3-D designs create a winning combination in these fun-filled card making tutorials.  In this spectacular class you'll make your own cards perfect for kids, friends, and family!  With the cards and treat bag you'll truly have unique handmade gifts to give.   Your friends will say you're amazing when you treat them to some fun in an envelope!
Order this tutorial below for only $7.00, or join the Stamp4Joy Card Making Club and save!
You can also host this class in your home with your friends for $25 per person! 
Contact me

for more information.