Pick up the latest digital scrapbooking freebies today in my store.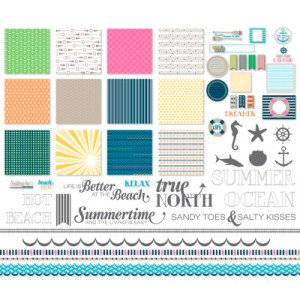 And don't forget to check out all the newest digital templates and stamps, like this delightfully fun nautical themed digital scrapbooking kit Anchors Away.
With 17 summer-themed digital brushes, 12 bright and fun designer papers, and 25 digital  embellishments, you'll have everything needed for those vacation scrapbook layouts memorializing your summer outdoor excursions ahead.