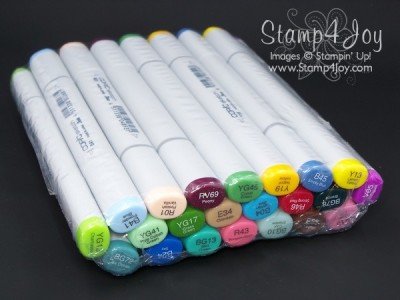 I'm so excited because my newest Copic markers have arrived!  I didn't have a lot since Stampin' Up! came out with the Blendabilities, but once they were discontinued I've really missed using them and wanted to pick up some more. Thank you, Santa! Well, actually, thank you to my sister and my nephew.  My sister gave me a package of six, and my nephew gave me a gift certificate for more. Of course, I had to add to my collection, too.  🙂  Woohoo!
I'll still use my Blendabilities until they run dry, but I want to build up my Copic marker collection so I'll be ready when the time comes.
Now to find something I can stamp and color… to be continued.