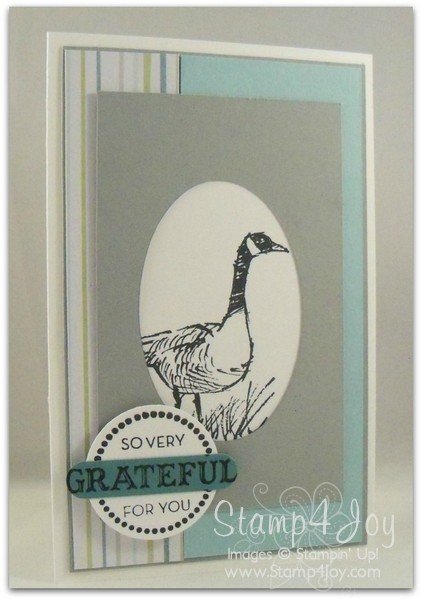 Life can be so hectic these days, sometimes it's hard to remember how important we really are to others.  Why not take a few minutes and let someone know how important they are to you with this gratitude card.  With the soft neutral color palette it would even work well to give to a man.
Did you notice something new?  The striped patterned paper is from the upcoming Holiday Catalog premiering Thursday!  It's from the beautiful All Is Calm Specialty Designer Series Collection (135823).
The stamp is from Wetlands, and the greeting is from Let Your Hair Down.