Tomorrow is the last day you can pick up these craft room organization ideas at a discount.
As you can see in the pictures, I use a number of Stamp-n-Storage's modular pieces to organize craft supplies.  With my limited space they have become invaluable in keeping me organized and creative.  And through tomorrow they're offering 10% off almost everything they sell.  Plus it includes shipping!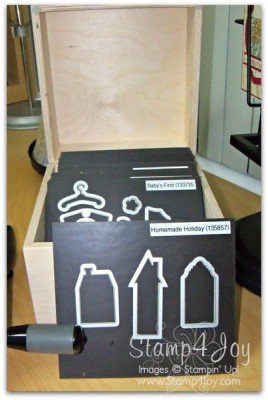 These high quality craft organizers are made out of the same wood used for cabinet making.  You can use them as is or finish them however you'd like.  See what others are saying about these craft room organization tools.
Get organized and pick up a few pieces for yourself or your favorite crafter.  Or let others know what's on your wish list.   And be sure and use the code Fall10% when checking out.