I chose a black and white Christmas card design for today's Christmas Card Sunday idea.
It began with a deer I had cut out for a different project and never used. I always set things like this aside in a container for future use. One of the dies from Detailed Deer Dies was rescued for this project.
I noticed that somehow it had picked up a small smudge on the neck. To cover it up I just stamped a small green garland over it. Problem solved! 🙂 The garland stamp came from the retired Christmas Pines stamp set. The snowflakes used on the oval background and the card sentiment along the bottom edge also came from the same set.
You can find this lovely retired stamp set for sale on my Retired Rubber Stamps Page. The images included in the stamp set are shown in the photograph below.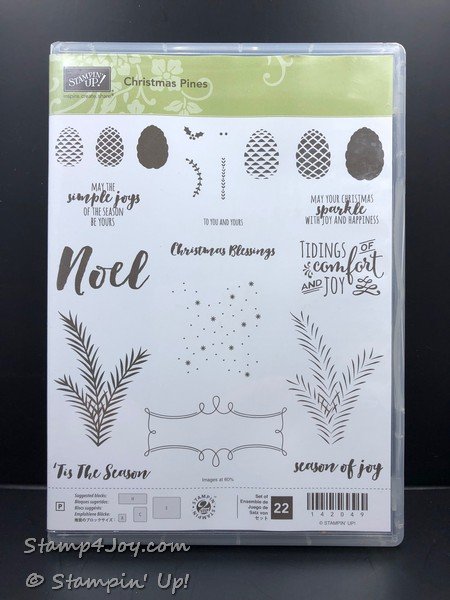 And of course the oval was cut out using one of the Layering Ovals Dies.
I cut some black and white striped designer paper on the diagonal to add a bit more interest. Adding a white layer to the inside makes it easier to write on when sending out your card.
As you may know, I really like the elegant look of black and white card designs. Here's another predominantly black and white Christmas card idea you might like.